TV Room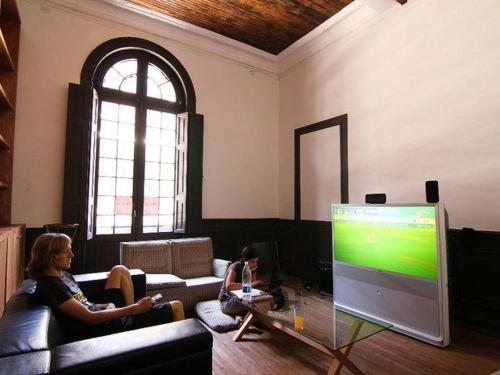 We have a giant screen with satellite TV. Enjoy sports and our movie nights; we can't assure you that you'll like the movie, but the popcorn is on us!
Kitchen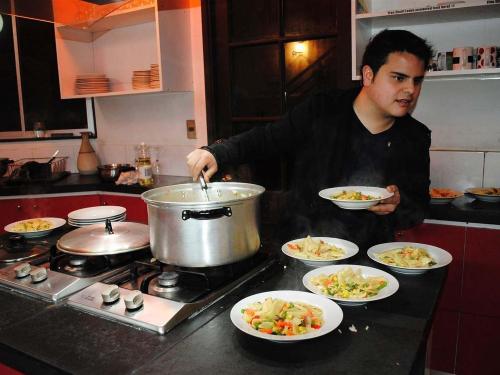 Cook (...not burn!!) your favorite dishes in our lovely kitchen, made especially for the self-catering of our guests.
Dining Room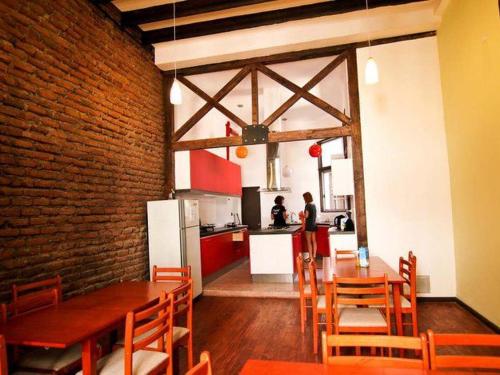 We believe food is the perfect excuse for travelers to meet other travelers on their way, and that's why we have a spacious dining room and big tables to encourage the gathering of our guests around a table full of (hopefully) delicious dishes.
Backyards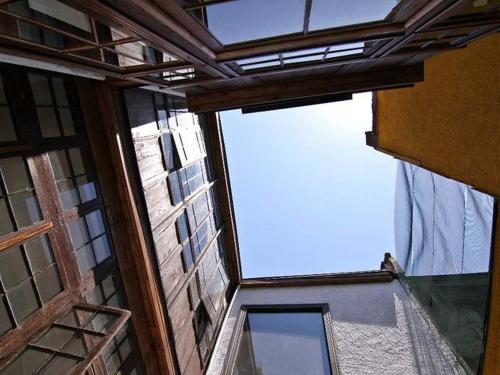 We don't have a backyard, we have two! Quite a luxury in Santiago, enjoy BBQ's, parties, or simply the sunlight to get your batteries charged.