Lollapalooza @ Santiago Backpackers!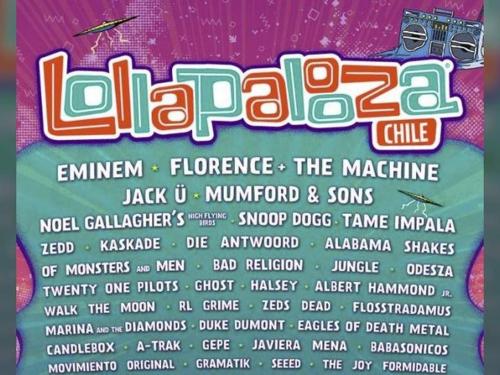 We are expecting to have an amazing experience at the Lollapalooza Chile 2016.
During March 19th and 20th Santiago will be all about Rock & Roll (and more). If you are planning to assist, consider staying with us! Here's why:
We offer transportation! For the 6th consecutive year we will provide our guests exclusive transportation to the event, located a few kms away from the city center. For only US$9 you will get safe transportation to and from the event for both days, preventing you from having to look for a taxi especially after the day is over, which can be tricky. Additionaly, you'll have the chance to meet fellow travellers and join a bigger group for the gigs. Limited availability
Events! We are planning different events for our guests in the previous days and also during the weekend: A goodbye-summer party (Fri 18th), nights out, Wine and Cheese nights, after hour dinners (for our lovely guests coming back at midnight after 12 hours of partying) and more
La Buena Onda: Our signature is to make great new memories in our guests; we try to create an ambience where different cultures meet and new friendships are created, that's why we have so many common areas
Make your bookings directly in our site (right here!), and consider adding the transportation and dinner party add-on to get the best prices and a confirmed seat!